We only use 100% vegan and Eco Sustainable materials.
Because we believe in a sustainable future and we want to be part of it.

No, sustainable is not boring. Don't be fooled.
If you think that only the usual brands innovate, we've got you wrong: Selbi's Rea Boost Dry compete on a level playing field with the latest trend in traditional footwear.
These are our best-selling products, timeless classics
We believe in easy access to things that are good for our mind, body and spirit. With a smart offer, excellent support and secure payment, you're in safe hands.

Selbi is based on one maxim above all others: to be an environmentally responsible company. That is why we have set ourselves the goal of having a carbon footprint equal to or less than 0.
Using only eco-friendly materials, we have created the future of synthetic fabrics. With our innovative fabric we achieve the attributes of natural fur for our shoes without abusing or killing animals.

We are all aware of the enormous amount of tyres that are produced to supply the automotive industry. In Spain alone, 250,000 tonnes of used tyres are generated every year. We want to be part of the solution by giving them a new use.
Real consumers talk about us
Our customers are our best advertisement, here you can find a sample of it ❤️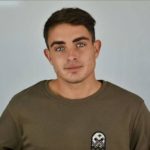 Juan Tomás
@juanntg
I ordered a pair of trainers 1 year ago and I am very happy with them (they are still alive), now I decided for a sweatshirt and a t-shirt and I couldn't like them more 🙂
Raquel Pedreño
@raquelipeber
The order arrived the next day, I am in love with my new shoes.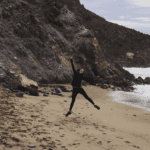 Marina Cano
@marininitac
This is my third order and I already had 2 previous shoes and now I couldn't resist the black boots!